Submitted by Anjana Balakrishnan on Thu, July 14, 2016
When I think about a year ago, when I was working alongside Rohan (co-founder DOR), we never thought of the opportunities we might get after working on a project in one village. After that, we wanted to expand and make as much change as we could. We named our...
Submitted by Anjana Balakrishnan on Fri, July 8, 2016
Ashoka India: Innovators for the Public is recruiting our third cohort of Youth Venturers. Apply here!To apply to become a Youth Venturer you must:Be a young Indian between 12 and 20 years of ageHave already started an initiative that has a social impactEmbody principles of...
Submitted by Anjana Balakrishnan on Mon, May 30, 2016
"Colonialism was designed to separate a city's citizens from its people," Fellow Debashish Nayak's voice echoed on the podium of the Ramakrishna Mission, Ahmedabad, about his work on preserving heritage sites in India. But this isn't a story about heritage sites, this is a...
Submitted by Prollins on Tue, July 12, 2016
With innumerable high-quality education conferences to attend throughout the year, one needs to be deliberate in selecting conferences and creating expected outcomes from each conference. When I was invited to speak about the big scalable projects I've initiated at...
Submitted by Prollins on Mon, June 6, 2016
Being the parent of a norm-pushing, boundary-crossing, free-spirited child who is on a mission to save the world-or at least the world as they see it -can often feel like a tricky adventure. Tag this with trying to figure out how to nurture their inner wildling in a way...
Submitted by Prollins on Wed, May 18, 2016
"Didi, didi, aap phirse kab aaoge ?" said Reena, her eyes giving out a magical sparkle. "Jab bhi aap bulaoge!" we said. Amidst Archimedes Principle and co-ordinate geometry, a leadership workshop came by the way of 9th grade girls of R. N Podar School. It was not a typical...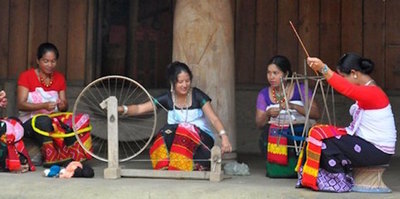 The enterprise also curbs unsafe migration of women
We need aggressive action focused on improving the HDIs in the global south. This is an imperative of our times.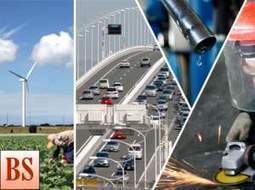 Read more about Kind of change needed in India is not happening: Anshu Gupta on Business Standard.