The stories continue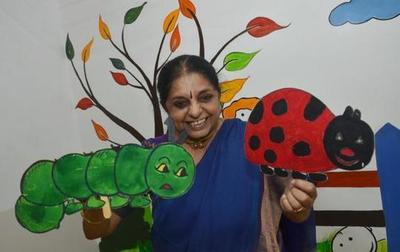 Date:
Jun 23 2015 01:21:34
Description:
Once upon a time, not so long ago, Geeta Ramanujam was a social studies teacher at The Valley School, Bangalore. Fascinated by stories, Geeta turned her classes into inter-disciplinary sessions. History was not taught s
Insight:
Ashoka Fellow Geeta Ramanujam's Kathalaya is on a mission to initiate research and revive storytelling traditions and ancient knowledge systems, establishing a university for storytelling and integrating it as an educational tool into the regular school curriculum.