Zeena Johar Named one of 2015 Yale World Fellows In US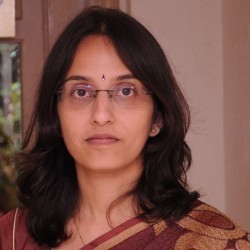 Date:
Apr 18 2015 12:49:28
Description:
Two Indians are among 16 people named by Yale University as its 2015 World Fellows, the signature global leadership development initiative at the prestigious US institution.

Zeena Johar, SughaVazhvu Healthcare Founder and journalist and author Rah...
Insight:
Ashoka Fellow Zeena Johar named one of 2015 Yale World Fellows! Zeena's organizations, SughaVazhvu Healthcare (SVHC) and IKP Centre for Technologies in Public Health (ICTPH) are providing basic healthcare through affordable healthcare technologies and highly trained medical practitioners to hard-to-reach rural population across the country.